Wow Wednesdays! with Felicia
It's Wednesday already! How's everyone doing this mid-week? It's already the 2nd week of 2010, has everyone planned what you'd like to achieve in 2010?
This week I'd like to share some layouts I've spotted in the Laines Gallery for Ed's Fun Friday Challenge about the year 2010. I had fun looking at all the 2010 layouts! Check out these creations from our gallery!
"2010" by myrabealy - Love how simple this page looks with the different elements! The subtle distressing to the edges of the PPs and the misting brings the focus to the photo. The little details here and there done with the embellishments highlights the title and journaling. Great tip there!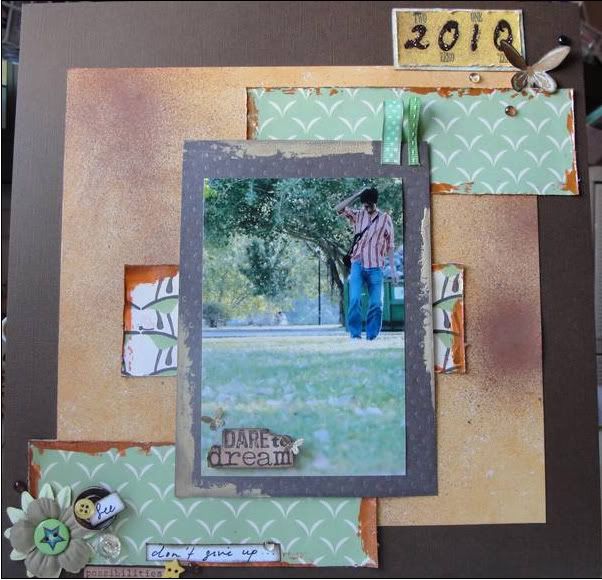 "For the year 2010.." by sindywong - I always love a 'cluttered' page! There's just so much to look at! Here's an idea! See how Sindy incorporates all the different keywords using a variety of embellishments. What a cool way of putting your journaling instead of listing them down. And if you realised, there's no photo on this layout! So do give a shot at no-photo layouts. It's great at bringing across a message when the main focus is the words on the layout.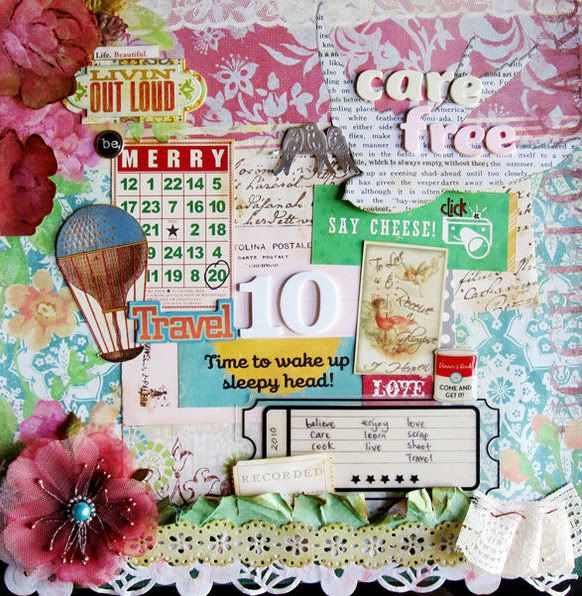 "Personal Goal" by bbhome - Incorporating stash with a common theme is a simple way to keep your page coherent and well-coordinated. Look at how June uses PPs and embellishments with a floral theme. Doesn't the layout look pretty with all the flowers?
I'd also like to feature our January Guest Designer, Avina. I always love how she use white space to create focus and a well-balanced layout. Here's a layout from her. Love the frame within a frame idea on her layout. The wide border and matt created for the photo act as a border and frame for the layout, thus bring focus to the photo. The cut-outs adds on a layer of texture to the page.
Avina has uploaded lots of her other layouts in our gallery. Do check out her gallery here!